Home » Posts tagged 'porcelain'
Tag Archives:
porcelain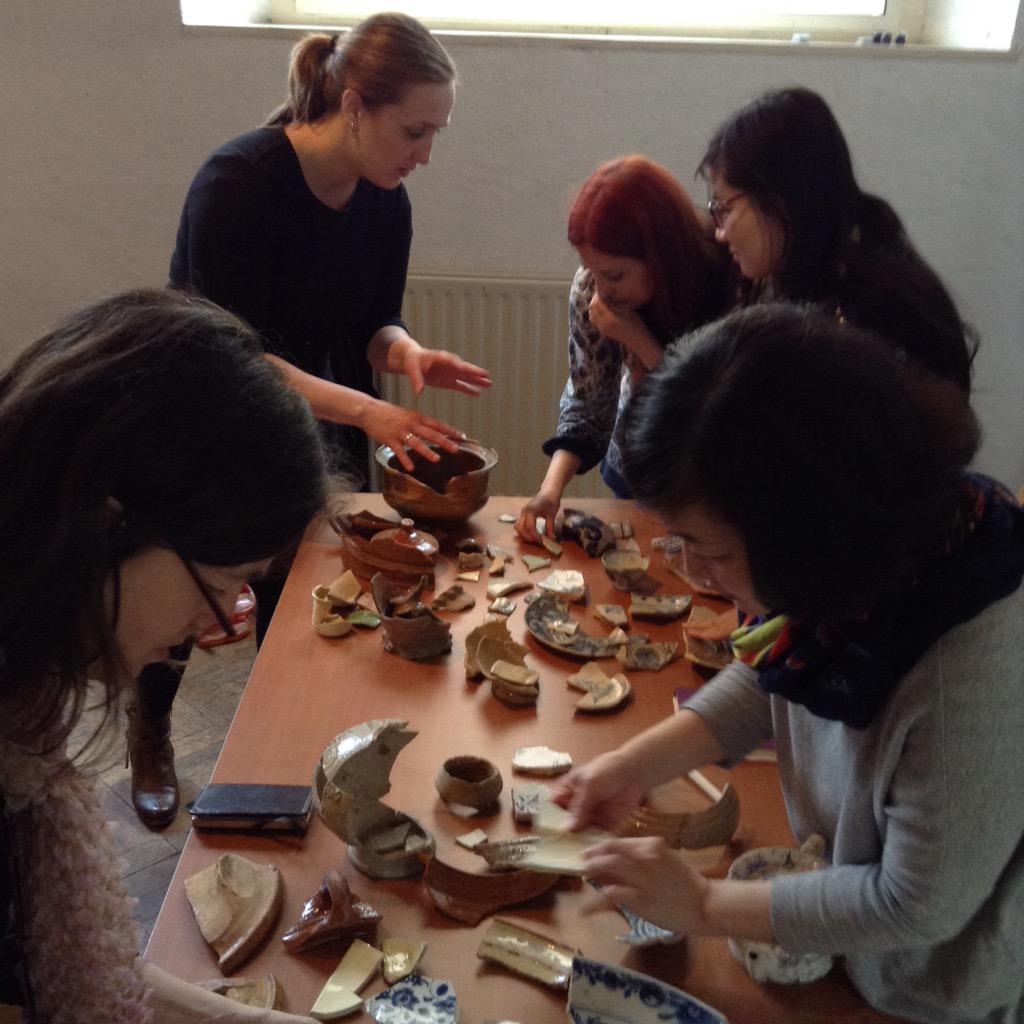 Objects kept inside a museum, displayed in a beautiful or artful way, can only be looked at from a distance : the whole point is to keep precious and valuable objects safe from harm. Yet when one actually touches material culture, there is a spark of communication which leads towards to a whole new way of seeing things.
We had the great opportunity last April to visit Museum Prinsenhof in Delft, where Susanne Klüver held a ceramics session, (more…)
Teawares and the material culture of early exchange between China and Korea
These green-glazed bowls were made in Korea in the late twelfth century. China's prowess in making fine ceramics is perhaps better known than Korea's tradition, but the quality of these beautiful bowls serves to illustrate the unfairness of that difference in global fame. But were the two traditions entirely unrelated, or is there a connection between them? Is there, perhaps, even a 'shared taste' between the two? Let's trace their story from their arrival in Europe.
In 1912 Francis Bernard Aubrey Le Blond (1869–1951) travelled by boat to China, Korea and Japan, and returned to Europe by Trans-Siberian Railway via Russia [1]. His pioneer wife, the mountaineer and photographer Elizabeth Alice Frances Le Blond (1860–1934), accompanied him [2]. (more…)